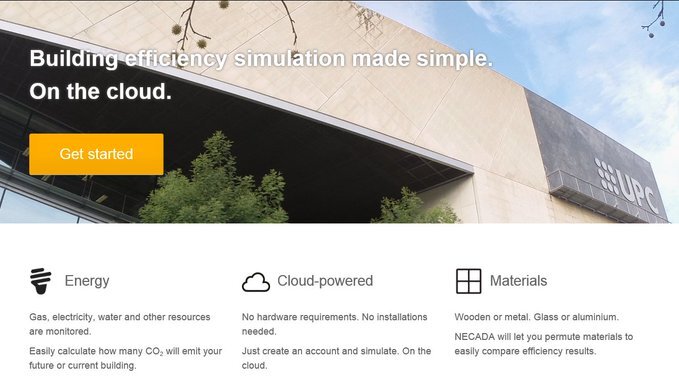 Universitat Politècnica de Catalunya (UPC) has awarded the UPC Research Valorisation Awards, an initiative of the UPC's Social Council that distinguishes the work of the University's research groups in three categories: best technology transfer project, the best invention or patent for its application to the market, and best technology-based company or spin-off.
The project NECADA, developed by the professor Pau Fonseca, academic head of the Environmental Simulation Area of inLab FIB, and by UPC doctor Antoni Fonseca i Casas, won in the category of best invention or work applied to the market.
This project is a hybrid infrastructure, which can be run in the cloud or on the desktop, and supports the execution of hundreds of simulation models to optimize the behavior of a building or urban area. Based on the shape and design of the building, which is modelled in three dimensions, the system proposes optimal solutions based on different factors.
For more information, you can look up the NECADA project in our web.
In addition, the best technology transfer project was awarded to the project 4DPolysense, research led by the researchers Elaine Armelin and Sonia Lanzalaco of the research group IMEM-BRT. Finally, in the category of best technology-based company, the award was given to Process Talks, a spin-off from the UPC founded by four researchers from the research groups ALBCOMand IDEAI-UPC.